My SkypeBooking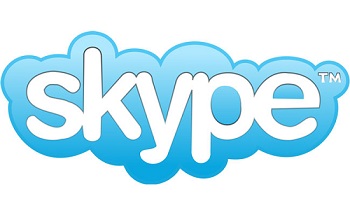 Hypnosis and Online Skype Therapy
More than one hundred years after the invention of the telephone, its use in clinical treatment is being suggested mental health professionals, social workers, energy healers, personal life coach and hypnotherapists. .  The re-emergence of technology has been powered by an increase in research as to the effectiveness of counseling services delivered via various electronic modes, the lack of services in countryside areas, the push for low-cost forms of delivering alternative healing, and the ever-expanding uses of the Internet in modern society.
Electronic Modalities of Self-Improvement & Therapy
Skype therapy or counseling sessions are offered to clients in a wide range of handling approaches.  In some clinical practices, Skype sessions are offered as an adjunct to a primarily face-to-face therapeutic relationship, available when transportation or life emergencies prevent clients from attending their scheduled office visits.  In other settings, as a personal life coach and a clinical hypnotherapist, I offer telephone therapy as the primary mode of therapy for specified clients, such as the mobility-impaired or rural clients with transportation barriers, while continuing to provide office sessions to other clients.  In other words, it doesn't matter whether you live in Los Angeles, California, have a busy schedule, or live outside United State. The good news is, that you and everyone else can experience the phenomenon unique power of your own conscience and subconscious mind while enjoying the ultimate relaxation over Skype by a trained and professional hypnotherapist Doreen Cohanim, C.Ht. over Skype that would during a one on one live session.
So, why not enjoy your hypnosis and therapy session from the comfort and the privacy of your home or office while relaxing deeply into a "CALM, RELAXED, and in CONTROL."
I also provide Skype hypnosis and counseling as for matters related to primary self-empowerment, procrastinations, anxiety, panic attacks, fear, phobias, Insomnia, pain management, weight loss, addictions, and much more therapy, such as IBS, diabetes and cancer.  In such situations, the Skype sessions may be used for information sharing, problem solving, and emotional support, to improve behavior and habit and unwanted habit.
READY, FOR YOUR SKYPE SESSION?
Great! Pick up your phone and call your Hypnotherapist Doreen Cohanim, C.H.t. at (818) 521-1547,( I will provide my SKYPE information once we set up an appointment). If you don't already have a Skype account, you will need to download Skype.com, sign up for free, complete the necessary information and pick your Skype login name.  Once you have your account all set up you are ready to have your Hypnosis session.
Any questions you may have please to do not hesitate to call or email me. I repeat: your call and voice messages will get my response faster, since I may be busy helping my clients, and I only check my emails every few days.