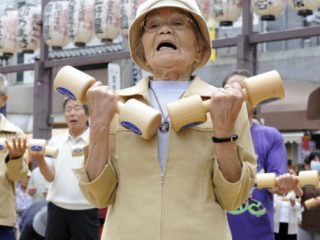 TOKYO: How do you try to make people aware of the ill effects of junk food and inculcate good eating practices in the right since childhood? Japan has done both these successfully through its "Syokuiku" (food education) programme.
The programme, that began as an awareness campaign long ago, subsequently became the basis for providing dietary education to the Japanese — right from the nursery school level — under the "Syokuiku" promotion law in 2005.
Accordingly, what to eat and how to eat have become a national movement to nurture people who can put into practice a healthy lifestyle effortlessly.
It begins the moment children enter school and teaches them about diets the way they are taught alphabets. Even their nursery rhymes — highlighting eating habits and the importance of traditional food — play an important role in imbibing a sense of appreciation and understanding for a healthy lifestyle.
The entire exercise is monitored by the cabinet office of the government of Japan through an independent dietary education promotion department.
Incidentally, the Japanese today have an average life expectancy of over 80 years, among the highest in the world. Dietary education at home and in schools, communication between manufacturers and consumers, activities to carry on food traditions and extensive research on food safety are some of the areas where a central council for promotion of food education under the chairmanship of the Japanese prime minister steps in to fight the junk food culture. But the task is not left to the government alone. Private participation is the key where research and manufacturing activities are conducted within a regulatory framework which keeps a close eye on claims made by health food manufacturers.
Masaaki Watanuki, the senior research fellow of the Yakult Central Institute for Microbiological Research, says, "The FOSHU system was introduced in order to encourage maintenance of health based on the consumption of functional foods with scientific evidence. It is the attempt of the researcher to find out the health benefits of consumable products before allowing people to use them as health food."
The Yakult CIMR is one of the pioneering centers in Japan which has done extensive research in the field of beneficial bacteria which enhance immunity. Incidentally, the country's 'food education' promotion programme too runs around the philosophy of prevention through the right choice of foodstuff.