Child Birth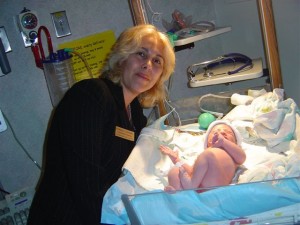 The Hypnobirthing Advantage
– Eliminates the Fear-Tension-Pain Syndrome before, during and after birthing.
– Eliminates or greatly reduces the need for chemical painkillers.
– Shortens the first stage of labor by several hours.
– Eliminates fatigue during labor, leaving the mother fresh, awake, and with energy for actual birthing.
– Eliminates risk or hyperventilation from "shallow" breathing methods.
– Promotes special bonding of mother, baby, and birthing companion.
– Fosters more rapid postnatal recovery.
– Returns birthing to the beautiful, peaceful experience nature intended.
– Creates a more integral role for the birthing companion.
You Will Learn
– Relocation and self-hypnosis techniques to eliminate the fear and tension that cause long labor and pain, replacing them with confidence, calm, and comfort.
– Other Techniques to produce shorter, more comfortable labor.
– To create and control the body's own natural anesthesia.
– The sources of the myths that pain must accompany normal birthing.
– Why women in other cultures have birthing almost entirely free of discomfort.
– How the mother's body is designed to work in neuromuscular harmony with nature throughout labor.
– To practice deep relaxation during and between uterine surges.
– The importance of prenatal and perinatal bonding.
What Parents are Saying
"How could I believe when I had gone through not one, but two long and excruciating labors? I was petrified. The I found Hypnobirthing, I was relaxed and comfortable all the way. It was wonderful!"
"I was with my wife for the birth of our first child. It was a bad experience for us. Most of the techniques we practiced from the other course just weren't there for us. Hypnobirthing was far more than we had even hoped for. Our daughter came into the world so easily and in such a calm atmosphere."
"I kept telling myself all I would feel is pressure – and it works! that's all I did feel!. What a difference from my first labor."